Regular price
$2,592.00 USD
Regular price
Sale price
$2,592.00 USD
Unit price
per
Offer
Sold out
Bulletproof and stab resistant vest Engarde® Rhino™ black Class NIJ 4 + (0101. 04) with NIJ-3A (04) MT-PRO soft body armor packs, Molle webbing and PRESS patch front and back. Molle webbing for extra accessories to hang on the vest.
Contains a soft bulletproof package NIJ-3A(04) MT-PRO that protects the side of the chest against bullets and grenade or mortar fragments and two NIJ-4+ Stand Alone hard bulletproof plates against war rifles.
The choice to use NIJ-4 Stand Alone plates offers a number of practical advantages, including that Stand Alone plates can always be used in any plate carrier, for example during the summer in the TRUST carrier. A Stand Alone plate also offers some extra safety. Although the . 30 AP (7. 62mm) bullets are caught in the Stand Alone plate, the soft bulletproof package NIJ-3A behind it offers additional security. First of all, people remain combat ready or active for longer to flee or film, even with a hit on the NIJ-4 Stand Alone plate and there is always a soft bulletproof vest NIJ-3A that can absorb any fragments of multiple impacts.
The front of the Rhino™ body armor has a MOLLE webbing platform with front and back ID tag attachments to which a PRESS patch is adhered. The Rhino™ PRESS bullet and stab proof vest is suitable for both men and women and contains two inner pockets, each with a hard bulletproof plate NIJ-4+ Stand Alone in it. Well adjustable and adaptable for a good fit.
The stab-resistant and bullet-resistant MT-PRO package meets the strict standards of NIJ. 04 Level IIIA, but the MT-PRO's bullet-stopping capabilities were also further tested against the different types of current ammunition!
Official certified bulletproof tests:
MAGNUM . 44 SJHP REMINGTON,
MAGNUM . 44 SWCGC REMINGTON
9MM 9x19 R9MM2 REMINGTON
9MM 9x19 DM41SR RUAG
9MM 9x19 QD PEP II/s MEN (Police Special Ammunition)
9MM 9x19 ACTION 4 RUAG (Police Special Ammunition)
The MT PRO panel provides both superior ballistic performance against gunshot wounds and protection against stab wounds.
Stab resistant
The MT-PRO stops the HOSDB P1 blade at 15 Joules (<20mm) and
Is anti-syringe needle at 5 Joules, according to VPAM KDIW 2004.
To protect against war rifles, this Plate Carrier is equipped with two hard ballistic plates NIJ-4+ Stand Alone of 250x300 mm. These are located along the front on the chest and along the back on the back. With NIJ-4 Stand Alone plates, the steel core bullet is completely absorbed by the NIJ-4 Stand Alone plate upon impact. The steel core bullet remains in the Stand Alone plate and does not cause trauma injury upon impact from a bullet. This protective combination is capable of stopping steel core bullets from the Kalashnikov, Fal and M16 assault rifles. This bulletproof combination is also able to stop a steel core bullet from a Russian Dragunov SVD sniper rifle.
Hard bulletproof plate Level NIJ-IV In Stand Alone
​Contains two hard bulletproof plates Level NIJ-IV Stand Alone (standard NIJ0101. 04 Level III and IV+)
Standard dimensions: 250x300 mm.
Thickness= 23mm
Weight per plate: 2. 75kg.
Stops armor-piercing bullets
7.62x63mm AP (30-06)
7.62x51mm AP (FAL)
7. 62x54Rmm LPS MSC
7.62x39mm AP (AK-47)
5.56x45mm AP (M16)
.
Sizes XS to 5XL
Only available to an address in Belgium, the Netherlands and Luxembourg.
Please contact us for the availability of your size or the correct delivery time.
Link to contact page
Phone Mobile: +32 495 77 32 77
WhatsApp: +32 495 77 32 77
Messenger : Supply Store FSDIP
View full details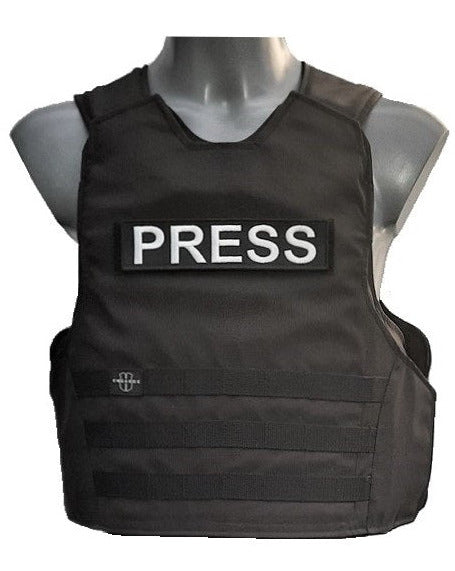 Image with text
Pair text with an image to focus on your chosen product, collection, or blog post. Add details on availability, style, or even provide a review.