Regular price
$2,698.00 USD
Regular price
Sale price
$2,698.00 USD
Unit price
per
Offer
Sold out
Bulletproof vest FED police Belgium Molle HO1-KR1Sioen dark blue + 2 hard ballistic plates buy NIJ 4 Stand Alone. New bullet-proof and stab-resistant vest CAST 2017 with Molle webbing. Easy to attach accessories, Molle bags, webcam, patch. Made according to the standard of the Federal Police against 7. 62x25mm Tokarev and stab resistant against knives and awls and against war rifles.
.
This bulletproof and stab-resistant vest British CAST 2017 H02 - KR1-SP1 intended for local police Belgium with Molle webbing was developed by Sioen Ballistics according to the specifications of the Belgian Police GPI95 and is intended for the Federal Contract from 2022 in the dark blue color (almost black).
.
The outer cover is available separately and is made of strong, wear-resistant Cordura® with a "Heat and Sweat" system on the inside for maximum wearing comfort and optimization of body temperature.
.
Easily adjustable thanks to elastic pattes with Velcro (on the shoulders, stomach and back) and a breathable belly band to improve ergonomics.
.
Closure with a zipper in the middle for easy putting on and taking off, with the zipper loose at the bottom to make it easier to close the zipper.
.
2 large pockets next to the central closure with elastic compartment and space to route the cables of electrical devices from left to right.
.
Possibility to place hard plates in the vest on top of the flexible protection. At the back a traditional plate pocket. In front of a special bag where the plate can be easily placed or removed in a car.
.
Different zones with Velcro to attach all kinds of logos and equipment.
Thanks to a Molle system with Velcro and a fastening system for G-hooks, the vest can be equipped with all kinds of Molle bags to store equipment, such as handcuff bag, bodycam,.
.
The large surface of the Molle webbing makes it easy to attach accessories such as a bodycam at the right height.
.
In the adjustment elastics towards the back there is a possibility to store a first aid kit and other equipment such as needle-resistant gloves or other protection.
.
Possibility to attach a crotch protection. This meets the demand for better protection of the lower abdomen against both bullets and stabbings
.
Vest is delivered without logos. Logos and patches for the Belgian Police can only be ordered by police forces with an order form, they will be removed for private use or for security officers.
.
Protection value: CAST2017-HO2-KR1-SP1 Sioen + 2x NIJ-4 Stand Alone

Small arms
This officially tested solution meets the HO1 requirements of the English CAST2017 standard. This offers the necessary protection against bullet impacts of the projectiles 9x19mm FMJ DM11A1B2 and 9mm JHP P9HST1 at 365+/-10m/sec. This solution also provides protection against projectile impacts 9mm HS at (350+/-15)m/sec, 9mm TFMJ at (390+/-15)m/sec, 9mm Action 6 XSF at (415+/-15) m/sec, 9mm Action 4 on (420+/-15)m/sec, 7.62x25 Tokarev FMJ on (440+/-15)m/sec and . 357Magnum SPFN at (455+/-10)m/sec. All trauma smaller than 44 mm
.
Knife
The panels have been officially tested against stabbing and meet the KR1 requirements of the same standard.
It was tested 38 times with the P1/B blade with an energy of 24 joules (maximum penetration of 8mm) and 9 times with the P/1B blade with an energy of 36 joules (maximum penetration of 20mm allowed).
.
Hard ballistic plate SAT- NIJ4-Stand Alone

Double curved.
Standard dimensions: 23x250x300 mm.
Weight: 2. 75 kg per plate.
Stops armor-piercing bullets (AP)
.
- NIJ0101. 04, level III : 6 shots (7. 62x51 NATO Projectil at 847m/sec)
- NIJ0101. 04, level IV : 1 shot 7.62x63mm M2 AP (30-06) bullet at 878 m/sec
(NATO Sniper Rifles and Belt-fed Machine Guns)
- NIJ0101. 04, level IV+ : 3 shot 7. 62x54R LPS MSC bullet at 870 m/s
(Russian sniper rifle Dragunov and PKM MG with belt feed)
- 7.62x39mm AP (AK 47)
- 5.56x45mm AP (M16)
- 5.45x39mm AP (AK 74)
.
Sizes XS to 3XL.
Specially made to measure price +100%
.
Only available to an address in Belgium, the Netherlands and Luxembourg.
Please contact us first for urgent availability.
Phone Mobile: +32 495 77 32 77
WhatsApp: +32 495 77 32 77
Messenger : Supply Store FSDIP
View full details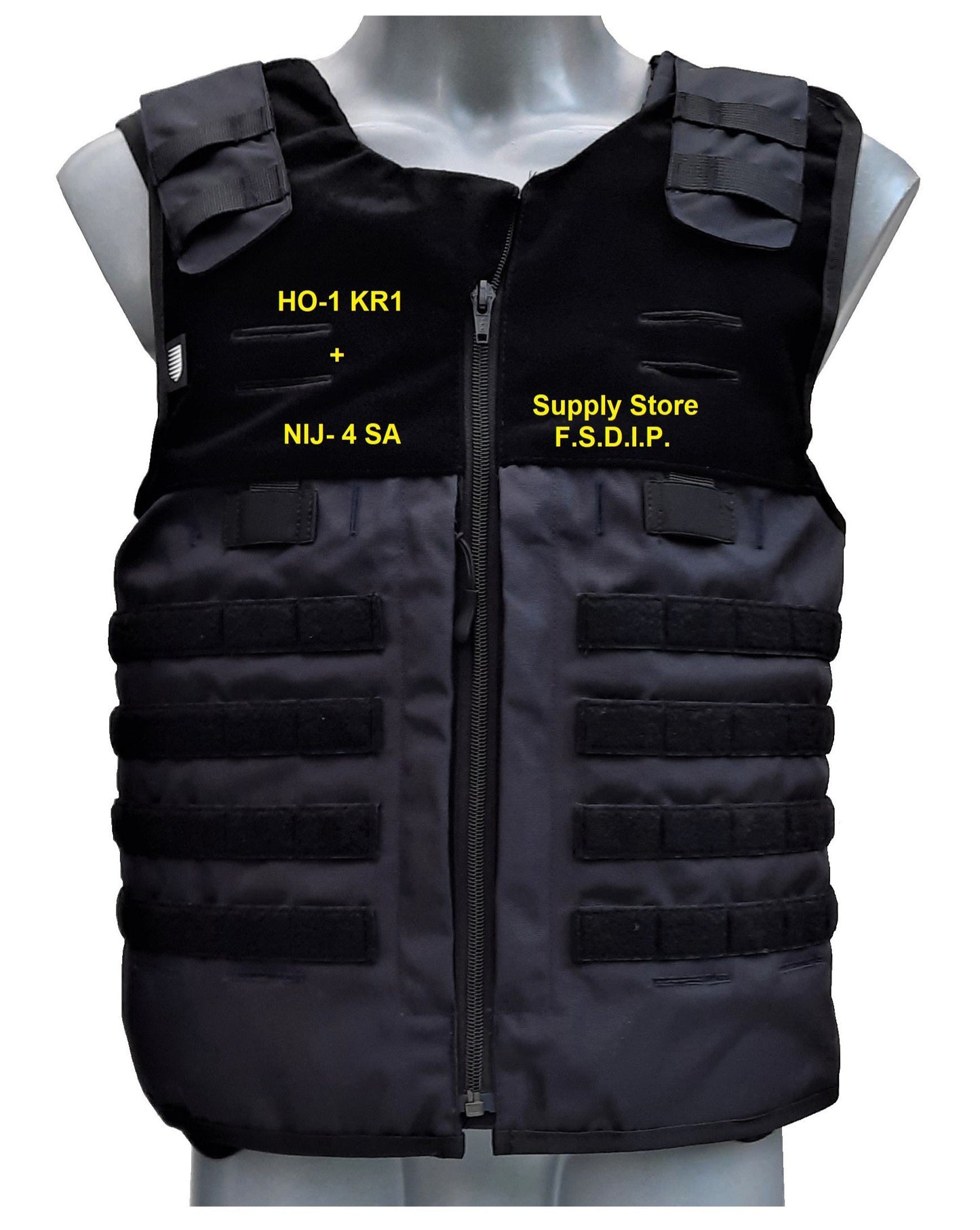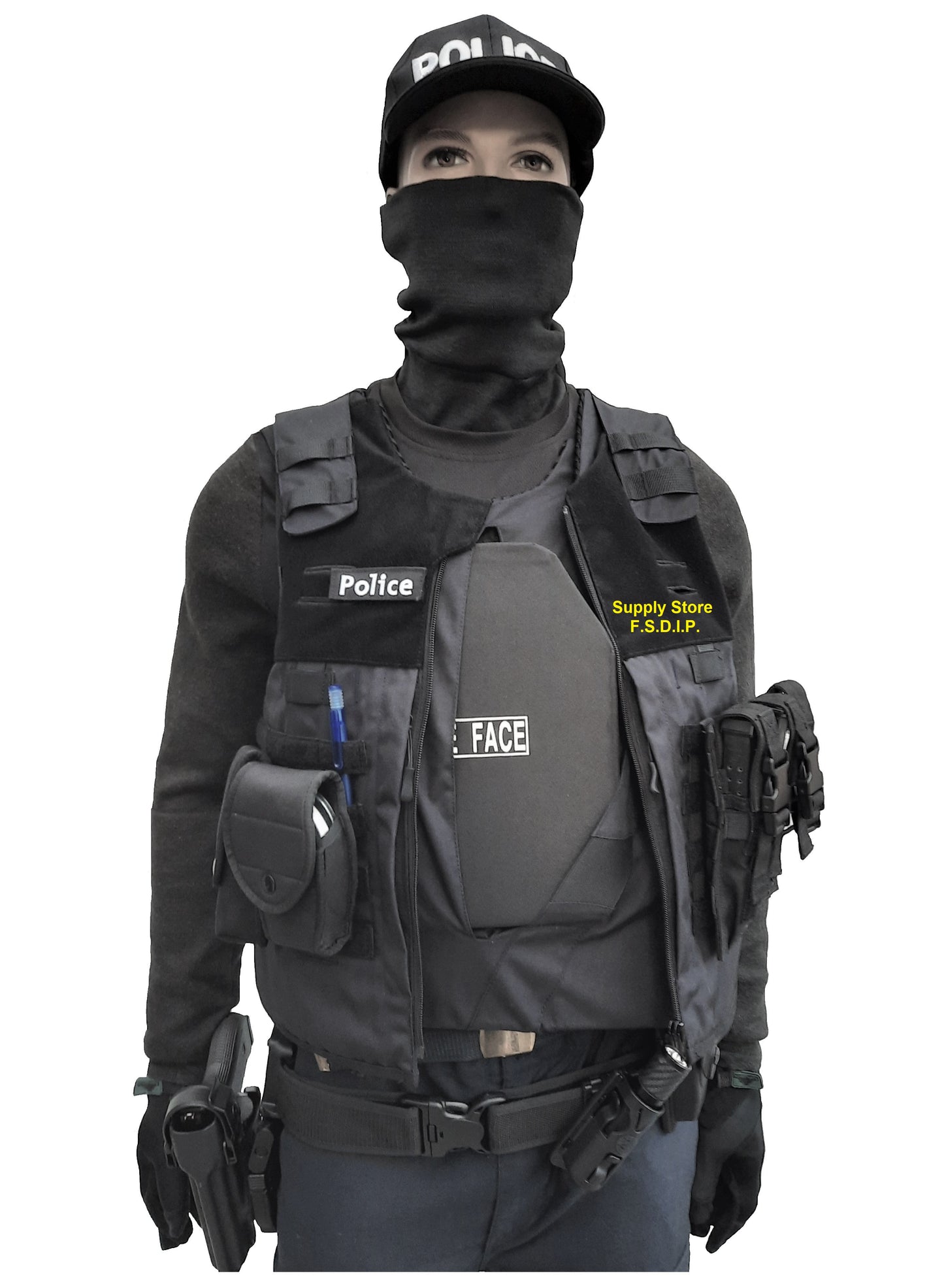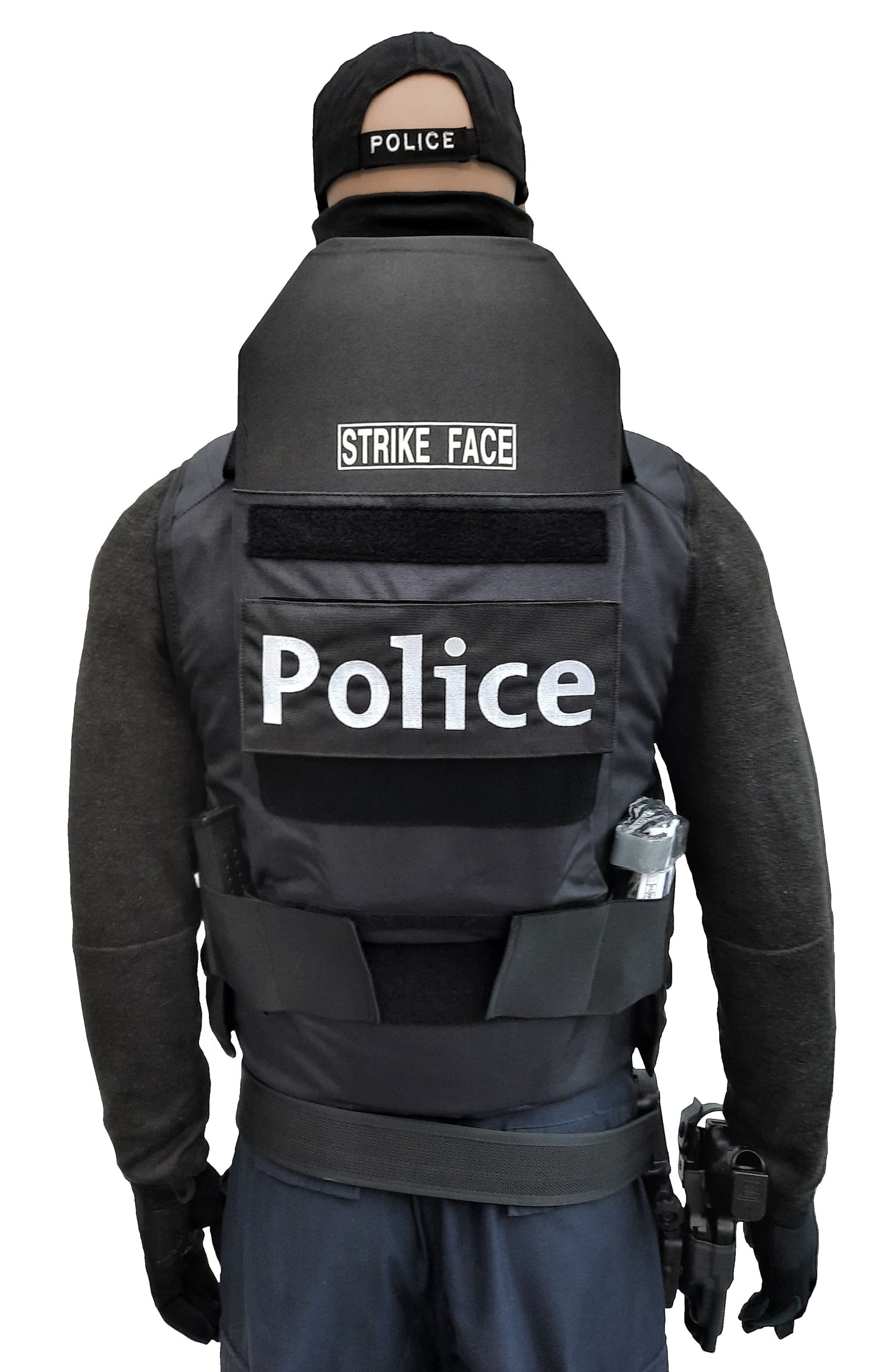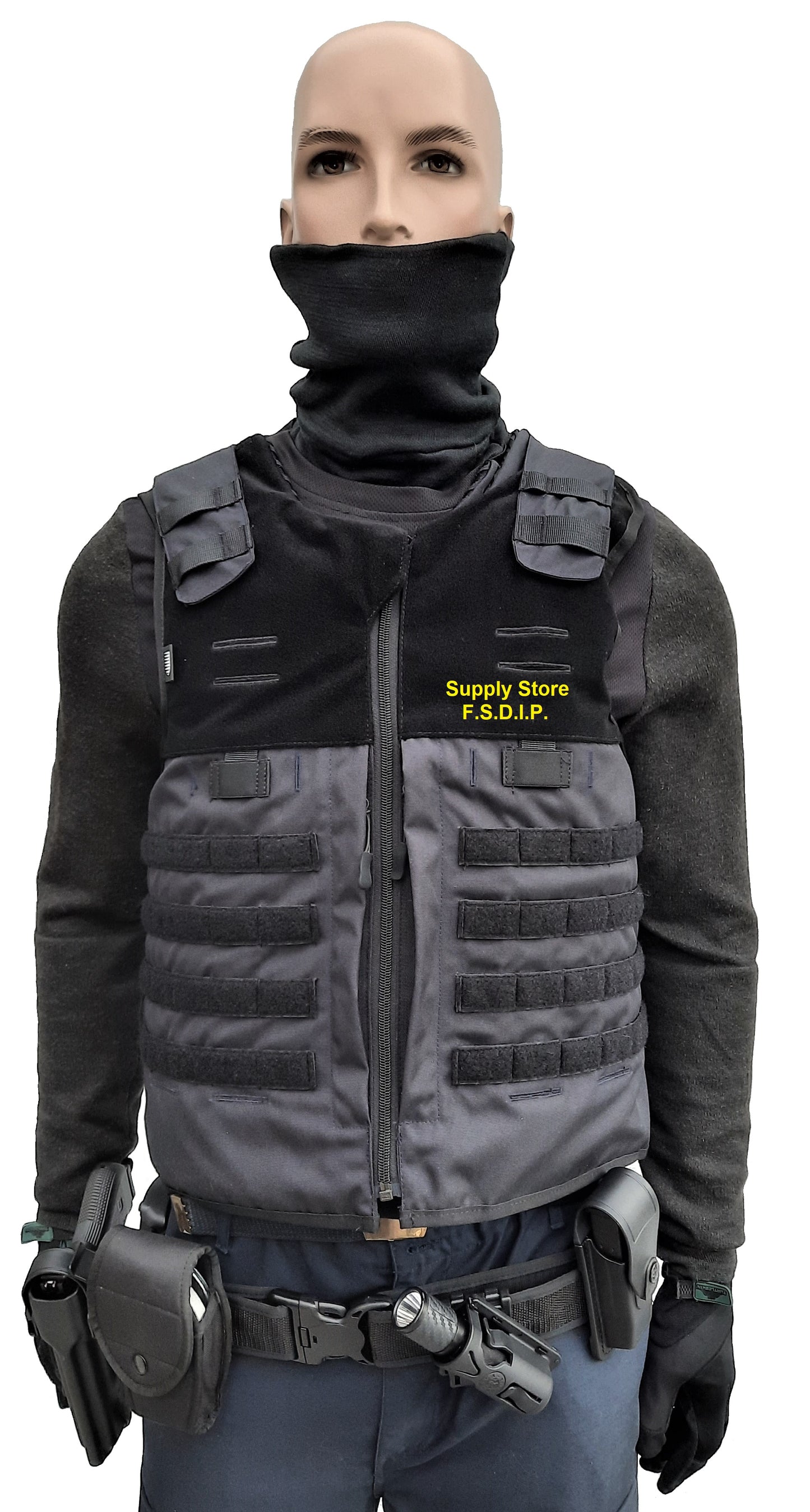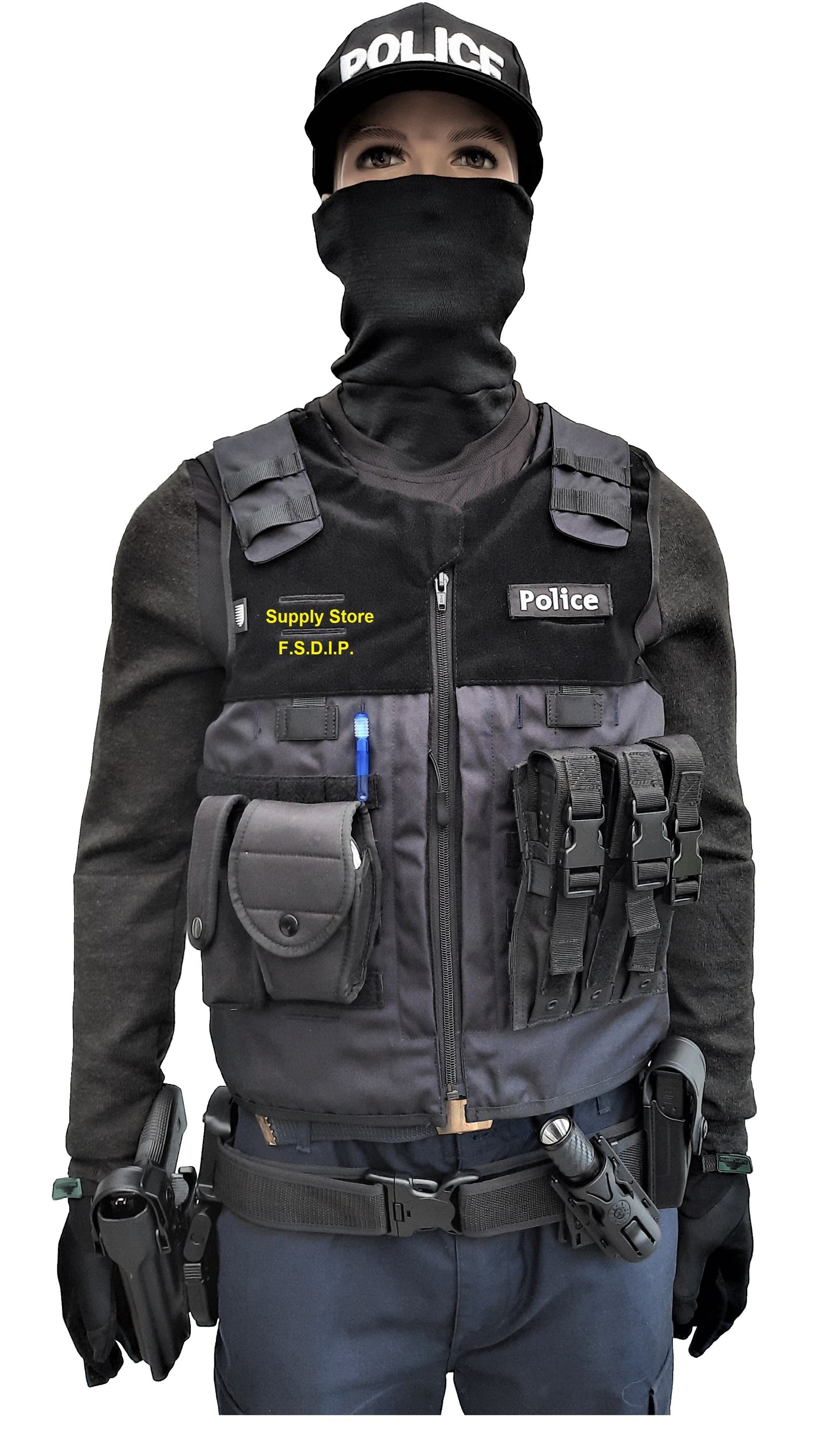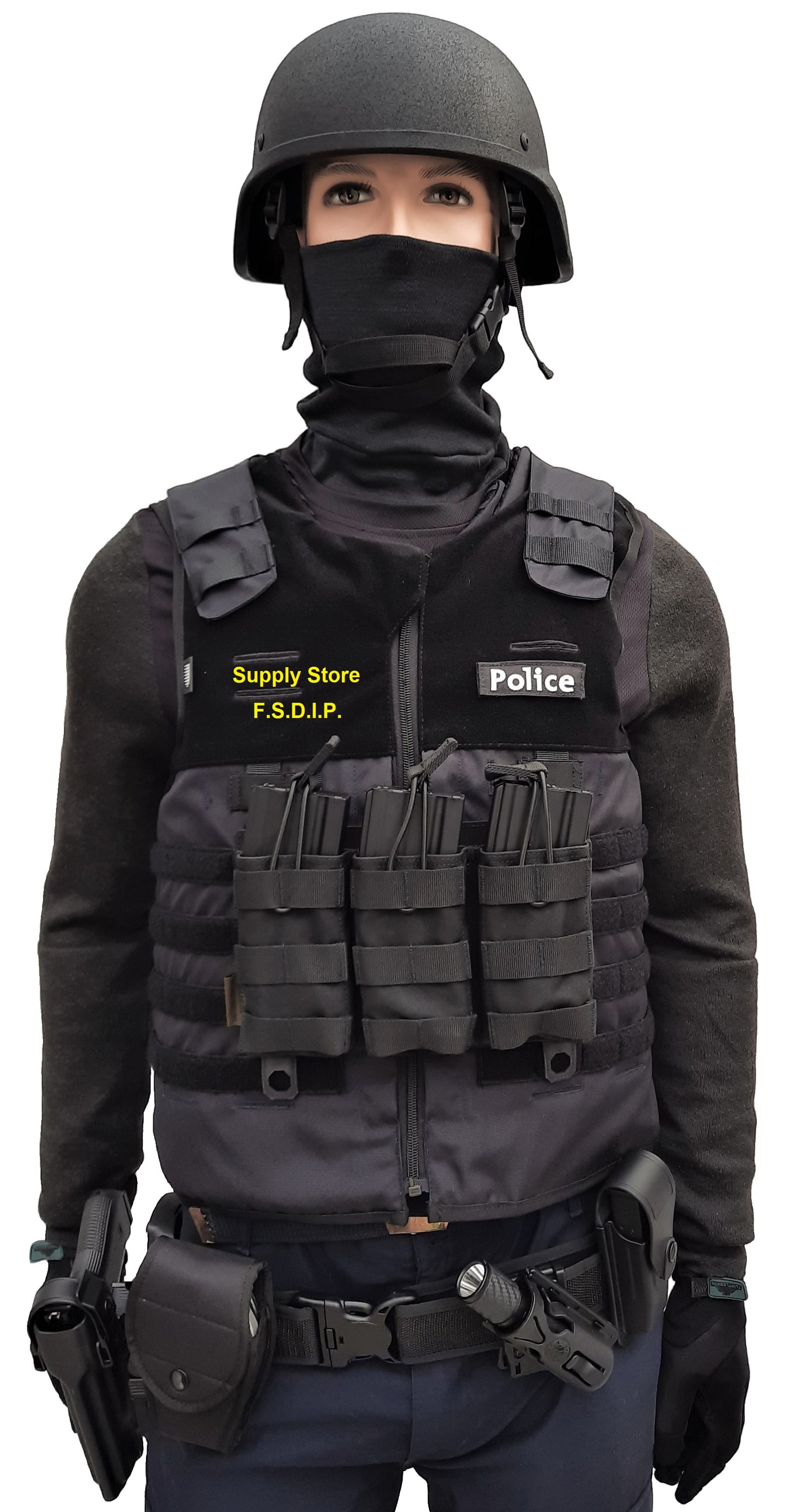 Image with text
Pair text with an image to focus on your chosen product, collection, or blog post. Add details on availability, style, or even provide a review.